Featured Conference Speakers
Conference Theme: BREAKING FREE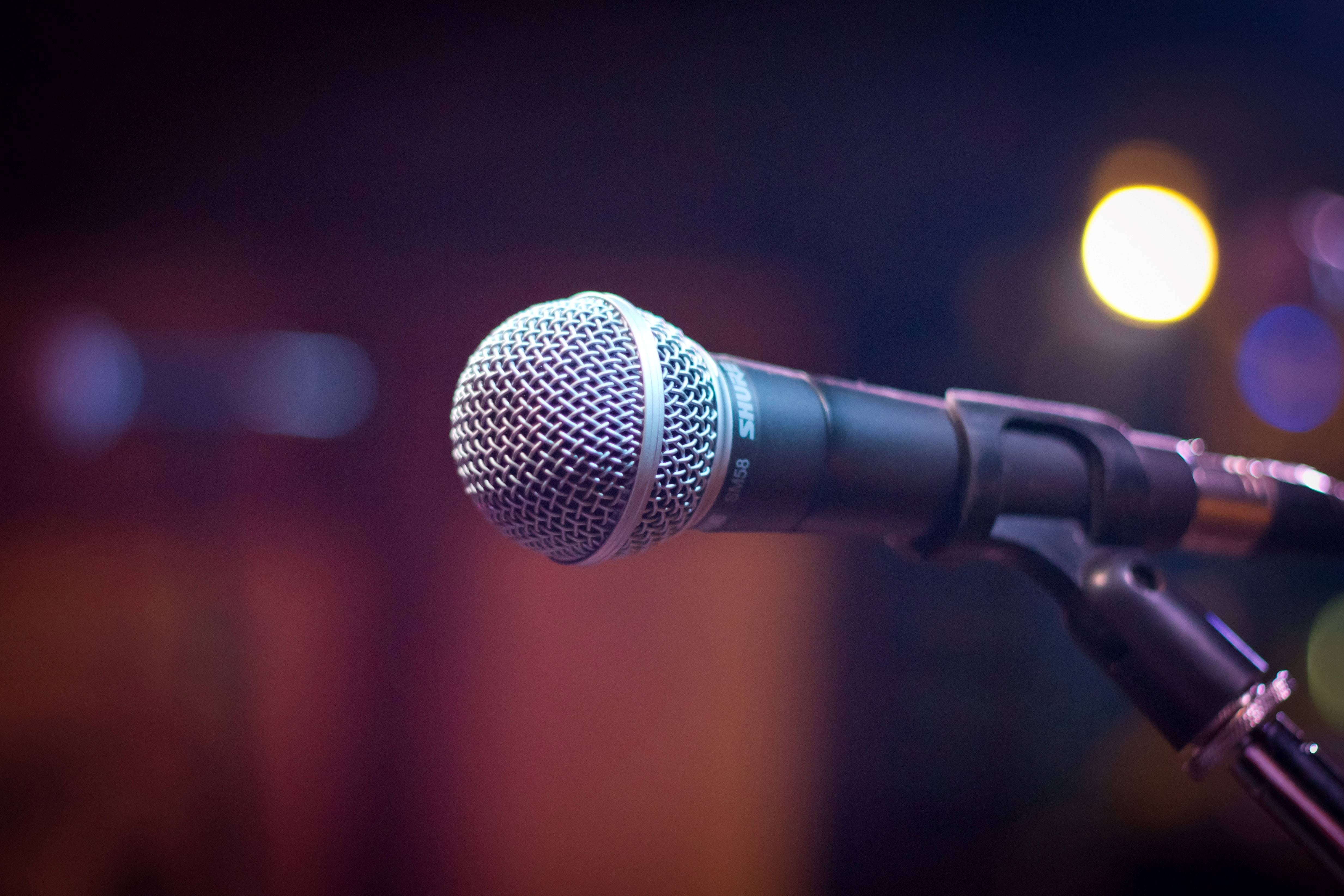 Are you ready for an encounter that will release miracle working, supernatural power in your life and reveal to you God's awesome plans and purposes for your life?
Are you ready to … be set free … let loose … untie … unshackle … bring forth … unrestrain … let fly … discharge … untether … unchain … let go … set in motion some things in your life?
These UNLEASH Conference Sessions will provide sources and resources to help loose your God given power, equipping you to excel. So don't just attend UNLEASH, become UNLEASHED. Be loosed from every dysfunctional and unfruitful spirit, and release the triumphant power of victory God planned for you.
In order of appearance
Valencia Johnson aka "Mrs. V."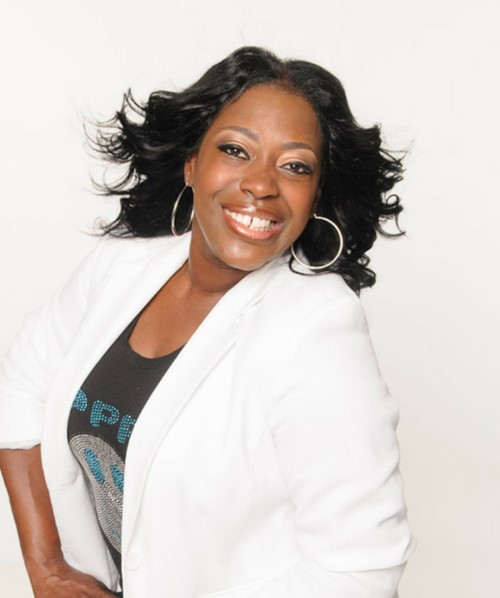 Valencia Johnson (aka "Mrs. V") is a Comedian, Minister, and Motivational Speaker. She is also a wife and mother of seven. It is safe to say that her maternal mission is "complete".
As a Minister, Valencia Johnson has been a part of numerous services and women's conferences throughout the country. Her charismatic, no non-sense style of preaching the unadulterated Word of God has blessed, healed, delivered, and set free those who were in bondage. To God be ALL the Glory as He continues to endow her with His Spirit to spread the Good News of His return.
As for the Comedy, "Mrs. V" (as she is affectionately known) can work a crowd like no other. The way she pokes fun at the inner workings of the church is masterfully funny, to say the least. Her uncanny ability to find gut-wrenching humor in parables in The Bible can only be seen as a gift from God. "Mrs. V" recorded a live comedy movie entitled Laughalujah Mega Comedy Jam in Phoenix, AZ, and is also part of an exciting tour called Laughalujah Gurlfrienz with Debra Terry and Meshelle. She has been blessed to share the stage with gospel singers and comedians like Marcus Wiley, Mike Washington, Willie Brown & Woody, and Rod Z, to name a few.
"Mrs. V" has graced the stage as an actress in numerous one-woman shows entitled Wellqueesha, Big Mama, Sista Stackhouse, and First Lady Plumber. Other stage plays include I Just Love That Man, Ain't Nobody's Business, The First Ladies' Club, Love Don't Live Here Anymore, Sista Gurl, After You've Done All to Stand, and Heaven's Express. Her current work in progress is The Clean Up Woman– just one more of the many productions in which she is playwright, actress, singer, and songwriter.
Whether you experience her as Valencia Johnson or as "Mrs. V", you will know without a doubt that she is being used by God, and you will never be the same!
Psalmist Gaye Arbuckle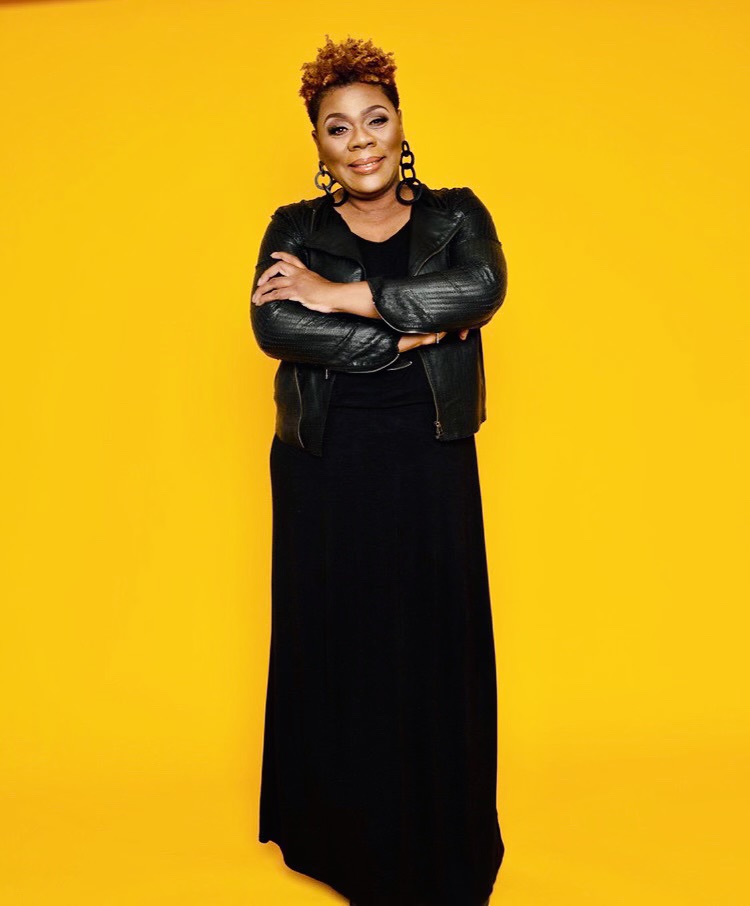 Gaye Arbuckle is a National Recording Artist that has been in the music business for over 25 years. She radiates the heart of a worshiper and ministers to lift up our Lord and Savior Jesus Christ. Not only is she a talented musician and choir director, but she has been endowed with a gift to write songs that she feels come from the heart of God. She is an anointed National Gospel Recording artist hailing from Dallas, Texas, with an enriched style and talent that leaves listeners spiritually touched as she ministers in music and song. She has shared the stage with many gospel artists.
She served as the Minister of Music at Concord Church in Dallas, Texas for 15 years and assisted in producing the church's CD in 2019 entitled "Grace". The founder and president of the Gospel Music Workshop of American, (GMWA), the late Reverend James Cleveland, in New Orleans, presented her to the gospel world at a very young age. Since that time, she has been a featured soloist on two GMWA albums. She was a featured soloist on the Mississippi Mass Choir album (Meeks Records), with the late Rev. James Moore, singing "Have Faith in God". She was part of Pastor Clay Evans' project singing "Oh How Much He Cares" and on the 2011 Bishop TD Jakes' "Woman Thou Art Loosed Live at Lakewood" project. Gaye was also a guest soloist on Anthony Brown and Group Therapy's song, "Deserved". In 2016, she sung before the world for President Barak and Michelle Obama, Vice President Joe and Jill Biden, and President George and Laura Bush, in honor of the fallen soldiers that were killed in Dallas, Texas.
In addition to her album, "Holy", which made it to the second round of the 2011 Stellar Awards, that same year she was also nominated for Songwriter of the Year. She received 2nd place for Female Vocalist of the Year for Bobby Jones Gospel, performances on Trinity Broadcasting Network (TBN), "The National Anthem for a NBA game, the guest artist for the Martin Luther King Celebration at the Myerson Symphony Center and participated in the Aretha Franklin tribute at the Kennedy Center.
Tebriel Alexander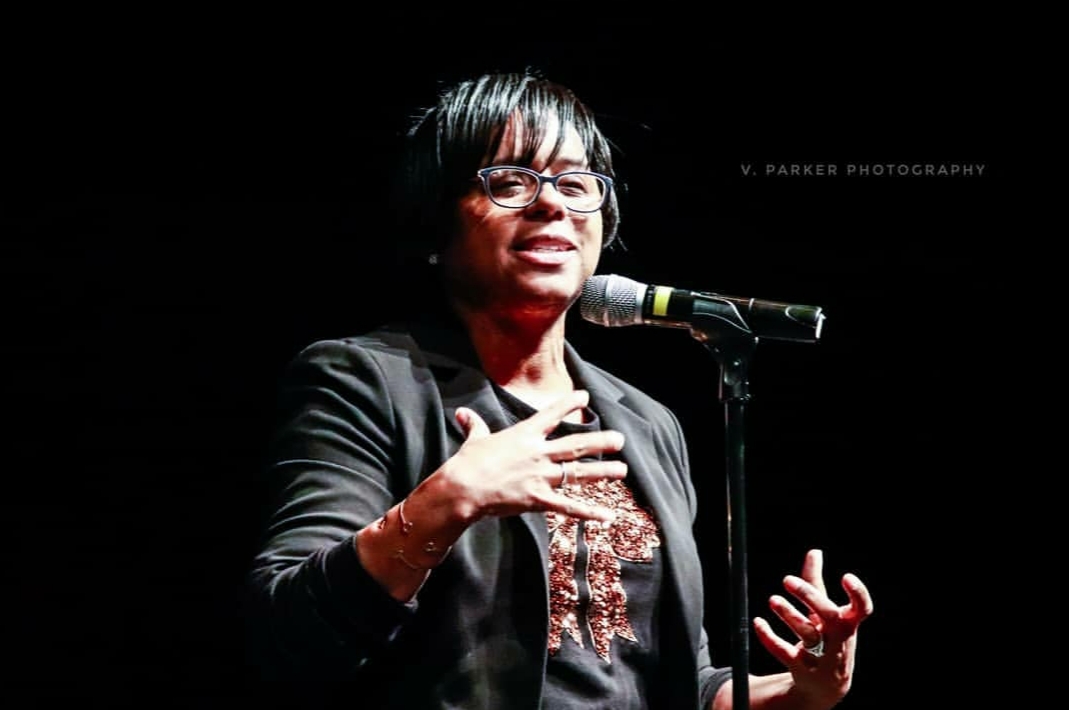 Tebriel B. Alexander is a 39-year-old Birmingham, AL native. Tebriel started her relationship with Jesus Christ at the age of 16 and has enjoyed using her gifts for His glory and for the encouragement of the church. God has deeply gifted her in the arts. She is a Novelist, Speaker, and a Spoken Word Artist. She is also the owner and operator of Salon Pretty, which is located in Birmingham, AL.
She has had a hand in taking on leadership responsibilities, which includes leading a women's small group. She and her husband of 19 years, John Alexander, have two sons, John Jr., and Christian. Tebriel and her family are members of The Church of the Highlands (Birmingham, AL) under the leadership of Pastor Chris Hodges.
Reverend Dr. Cassandra Gould
The Reverend Dr. Cassandra Gould is a native of Demopolis, Alabama 47 miles west of Selma where her mother the late Carrie Thelma Jefferson fought for voter rights in Selma and was injured and arrested on the Edmond Pettus Bridge on Bloody Sunday. Her family moved to St. Louis when she was a child. She is a proud alumna of St. Louis Public Schools. For the last six and a half years Dr. Gould served as the Executive Director of Missouri Faith Voices, the only statewide multi-faith grassroots organization. Faith Voices is a part of the Faith in Action National Network. This week she joined the national staff of Faith in Action, as the Senior Strategist and is relocating to DC.
Dr. Gould is an ordained Itinerate Elder in the African Methodist Episcopal Church. Most recently, she served for nine years as the Senior Pastor of Quinn Chapel A.M.E. Church in Jefferson City, MO. She led a multimillion-dollar negotiation with MO-DOT, that resulted in a church building and relocation project during her first three years and the church grew tremendously. Quinn gained national recognition when it was the host church for the NAACP National March from Ferguson to Jefferson City at the murder of Mike Brown.
In the 2018 election cycle Faith Voices led the second largest voter engagement campaign in Missouri engaging more than 50,000 Black and low propensity voters. Organizing under her leadership in partnership with other orgs led to the historic voter turnout and election of St. Louis County Prosecutor Wesley Bell. Dr. Gould answered the call to the front line in Ferguson and her voice and witness has taken her around the world from Palestine to Ghana, including the White House. Missouri Faith Voices grew tremendously under Dr. Gould's leadership.
Dr. Gould is featured in the film Rigged: The Voter Suppression Playbook and is contributor to Preaching as Resistance an anthology of prophetic sermons. She is the recipient of many awards including the National Shining Star award along with Donna Brazile and Tamara Burkes from N.O.B.E.L. Women (National Organization of Black Elected Legislative Women) and an NAACP Lifetime Award. She has been a national voice on voting rights and the fight against predatory lending. She is a founding member of Faith for Just Lending over the past few years has served on multiple boards including the most recent Religious Affairs Director for the MO State Conference of the NAACP and the Faith Co Chair for Jobs With Justice State Board.
Dr. Gould is known as the Pastor in the Public Square. She is a sought-after preacher, lecturer, guest columnist and thought partner. She is an alumna of Southern Illinois University at Edwardsville and Columbia College. Dr. Gould is a proud alumna of Eden Theological Seminary where she earned an M.Div. and is founding member of the Black Alumni Association. She earned a Doctor of Ministry degree from United Theological Seminary, where she was a Samuel Dewitt Proctor Fellow. Her dissertation, "Beyond the Walls" has evolved into a digital ministry that is now two years old. She is a proud member of Delta Sigma Theta, Sorority Inc., a mother and a grandmother. Her life's work is rooted in the biblical mandate found in the words of the prophet Micah, "To do justice."
Minister Vanessa Pettway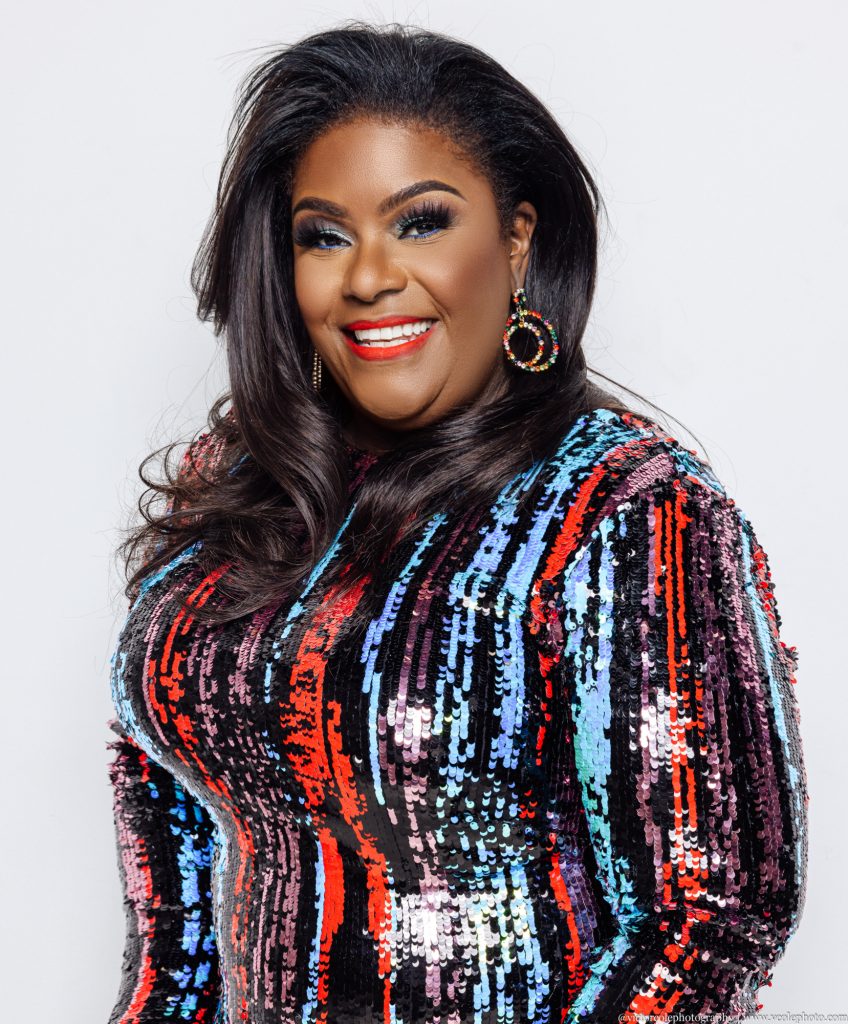 Vanessa has spent over 20 years as an Award-Winning manager, coach and strategic planner for Fortune 500 companies. Her career has afforded her the ability to work as a strategic planner alongside C-Suite Executives, Politicians, Entrepreneurs, and everyday hard-working people seeking to overcome barriers and manifest success.
Vanessa graduated Summa Cum Laude with an MBA from The University of Alabama Executive MBA Program and has Bachelor of Science Degrees in Biochemistry and Nuclear Medicine Technology.
Vanessa has been ministry trained and completed Word of Faith Ministry Training School in 2000. She was licensed and ordained by Bishop Keith Butler, pastor and founder of Word of Faith International Christian Center of Southfield, Michigan. She is submitted under pastoral leadership of Pastor Reginald Gibson, pastor and founder of Word of Faith Global Ministries in Birmingham, Alabama since 1999.
Vanessa has served as Evangelist and Minister of Music since 2000. She is a sought-after conference speaker and Executive Coach. She launched Go Manifest LLC, a Christian-based Coaching Firm in January 2020 hosting conferences, weekly Podcasts and teaching online courses that teach students how to manifest any vision, dream, or goal.
Vanessa published her first book in 2021 on Amazon entitled Go Manifest 30-Day Challenge provoking its readers to follow biblical instructions to manifestation. Throughout her studies and career, Vanessa has discovered when applying a series of principles, she could manifest success in every area of life. She has developed a coaching series and published her first book that helps others experience success leveraging biblical principles she puts to practice.
Vanessa is happily married to Jefferson County Sheriff Mark Pettway, her husband of 29 years on April 10th. Sheriff Pettway made history as the 1st African American elected Sheriff of Jefferson on November 6, 2018. They have two daughters, Markia age 26 and Gabrielle age 25. Markia is pursuing her career as a Medical Student while attending Alabama College of Osteopathic Medicine. Gabrielle is completing her master's degree in psychology and counseling at the University of Alabama.
Vanessa believes she is called as a Coach, Evangelist and Teacher, empowering others to solve spiritual, social, and economic problems leveraging principles from the Word of God. Her mantra is Let's Go Manifest!
Minister Karen Malone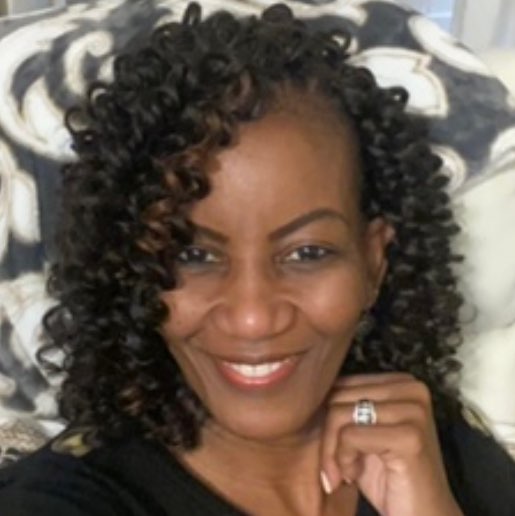 Min. Karen L. Malone serves as Senior Director of Family Ministry at Faith Chapel. She has a passion for serving and supporting others in expanding their influence and believes in developing our next generation leaders at a young age, so that they grow up as bold and courageous leaders for Christ.
She received her bachelor's degree from Alabama A&M University in 1999 with a dual major in Elementary and Early Childhood Education and returned to receive her master's degree in Elementary Education in 2001. She taught for 11 years in the Madison City School district in Madison, Alabama before transitioning into full-time ministry at Faith Chapel. She served on the school's Leadership Team, Alabama State Department Accreditation Committee, trained and mentored teachers, and received one of the school's highest honors, Teacher of the Year. As a ministry leader and consultant, she leads Family Ministry for multi-site campuses at Faith Chapel, has served as a break-out speaker at the Think Orange Conference, is leading consultant work with local ministries, and currently serves as the President of the Rockets Education Enrichment Foundation.
Her first ministry, as well as her greatest honor and achievement is being the wife of Min. Tyrone Malone and mother of their two beautiful children, Joi Alexis and Joshua Allen.
Minister Bria Gilmore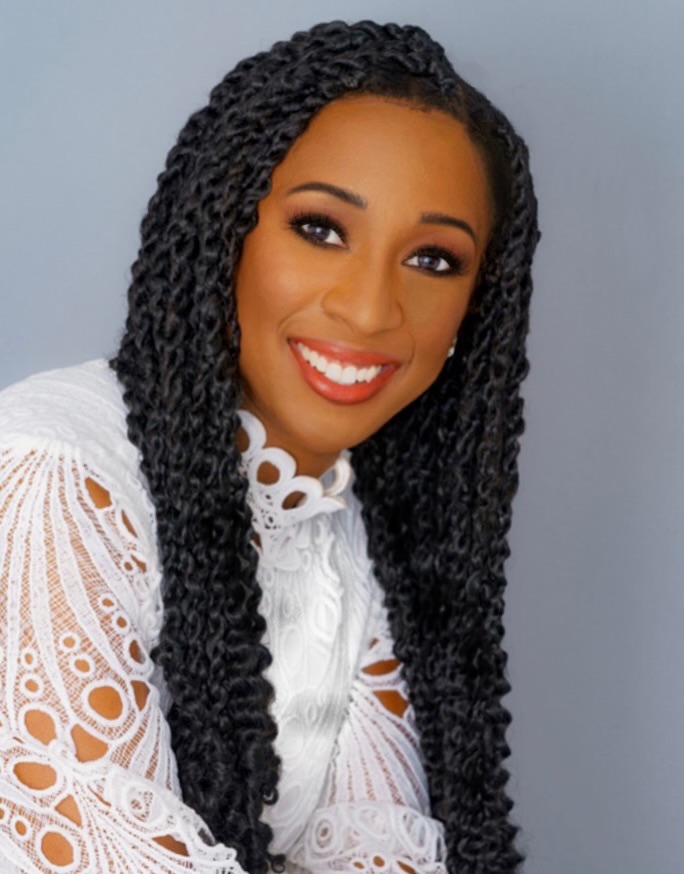 Bria Gilmore is an ordained minister, Christian Life Coach, and founder of EquipHer, Inc – a 501(c)(3) nonprofit organization which was established in 2018. Bria began this organization with a heart for investing in the next generation of women by offering mentorship, life skills training, and character development for high school girls in Tampa, Florida.
She is the author of The Last Thirty Devotional: A 30-Day Guide to Living Your Best Year Before it Begins. Bria has a passion for making a difference in her community and intentionally giving back in the ways her predecessors invested in her.
Psalmist Brenda Torrence McKenzie
Soul-stirring, spirit-filled, & melodious sounds – These are just a few expressions used to describe this person's gift from God.
Brenda T. McKenzie is the 3rd child born to the proud parents of the late Mr. Cornelius Torrence Jr. & Louise Torrence. She began her singing ministry at the pre-tender age of 12 when she lead her first choir solo, "God Is", under the direction of the late Gregory Cole. Many recognized, and were amazed at such a strong gift from such a young person.
Over the course of the preceding years, she has shared her ministry abroad. She has shared the stage with gospel icons such as Marvin Sapp, John P. Kee, and Helen Baylor, and worked with Birmingham's own national recording artist, Eric Essix, and other local recording talents such as Kimberly Washington. She has even participated in a gospel music workshop and sang under the direction of Minister Richard Smallwood. Her vocal talents have been utilized through radio and television advertisement.
Although her ministry has taken her around the globe, she states that her greatest accomplishment is that of motherhood. She is blessed with two beautiful children and a daughter-in-law, Jasmine Yvonne, and Darius Xavier (Taylor), and soon to be three grandchildren, Chase Clayton, Layla Grace Janae, and one on the way. They are simply the love of her life. She also has a very devoted and supportive family.
Brenda recognizes the master mind, the craftsman, and the author who has molded, conditioned, and written the pages of her life to maintain a centeredness to the one who is responsible for it all, the Lord, who is our heavenly Father from up above. She maintains to the scriptures, Matthew 28:19 – "go ye therefore, and teach all nations"….and I Peter 2:9 – "But, ye are a chosen generation, a royal priesthood, an holy nation, a peculiar people; that ye should shew forth the praises of Him who hath called you out of darkness into His marvelous light". Her favorite scripture: Proverbs 3:5,6 – "Trust in the Lord with all thine heart; and lean not unto thine own understanding. In all thy ways acknowledge Him, and He shall direct thy paths."
It is her hope that thru her ministry, her gift will be used as a catalyst so that souls are saved, and she will meet them in the heavenly Kingdom.
Minister Pat Lowe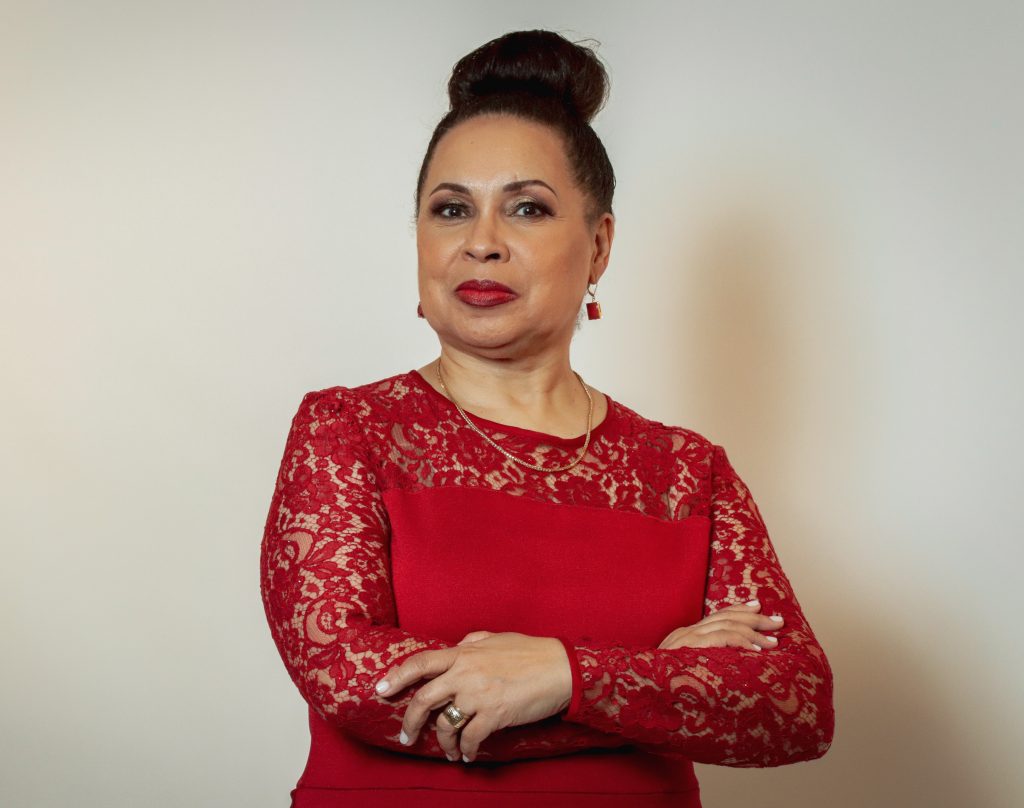 Pat Bruce Lowe is a native of Holly Springs, Mississippi. After graduating Magna Cum Laude from Rust College, Pat married J. L. Lowe, Jr. in 1978 and moved to Birmingham, AL.
In 1980 Pat was hired by State Farm Insurance Company. She worked as an Auto Underwriter and SFPP Supervisor before accepting the opportunity of entrepreneurship as an agent, the position she still holds. During her time with State Farm, she has earned the CPCU designation, served as President of Toastmasters, United Way Coordinator, Instructor for Company sponsored courses for employees and completed numerous continuing education courses. Pat has also qualified several times to travel with the Millionaire Club and has attended every National Convention.
Pat is a mother, grandmother, an ordained Minister, Elder, and Teacher. At The Guiding Light Church in Birmingham, AL, she works with the women's ministry, drama ministry, adult day care program, couples' ministry, decorations ministry, game stop, and several other committees alongside her husband, Bishop Jim Lowe, who is Senior Pastor.
Pat has written more than 100 songs and plays, two books, "You Go Girl," and "Lord Teach Us To Pray," and several movies including, "Games People Play", "The Tale of Two Men." And "I Believe". She created a group called "The Butterflies" and a series of vignettes called "The Truth In Living Color" to share God's message in drama, music, dance and comedy. She has also hosted a TV talk show, ASK, and has been a speaker at conferences, conventions, meetings and programs.
Pat is a supporter of the United Negro College Fund, Trustee at Rust College and has been named Alumni Of The Year there.
Pat's favorite scripture is Matthew 6:33, "But seek ye first the kingdom of God, and his righteousness; and all these things shall be added unto you".