Featured Conference Speakers
Conference Theme: PRESSING TOWARD MY BREAKTHROUGH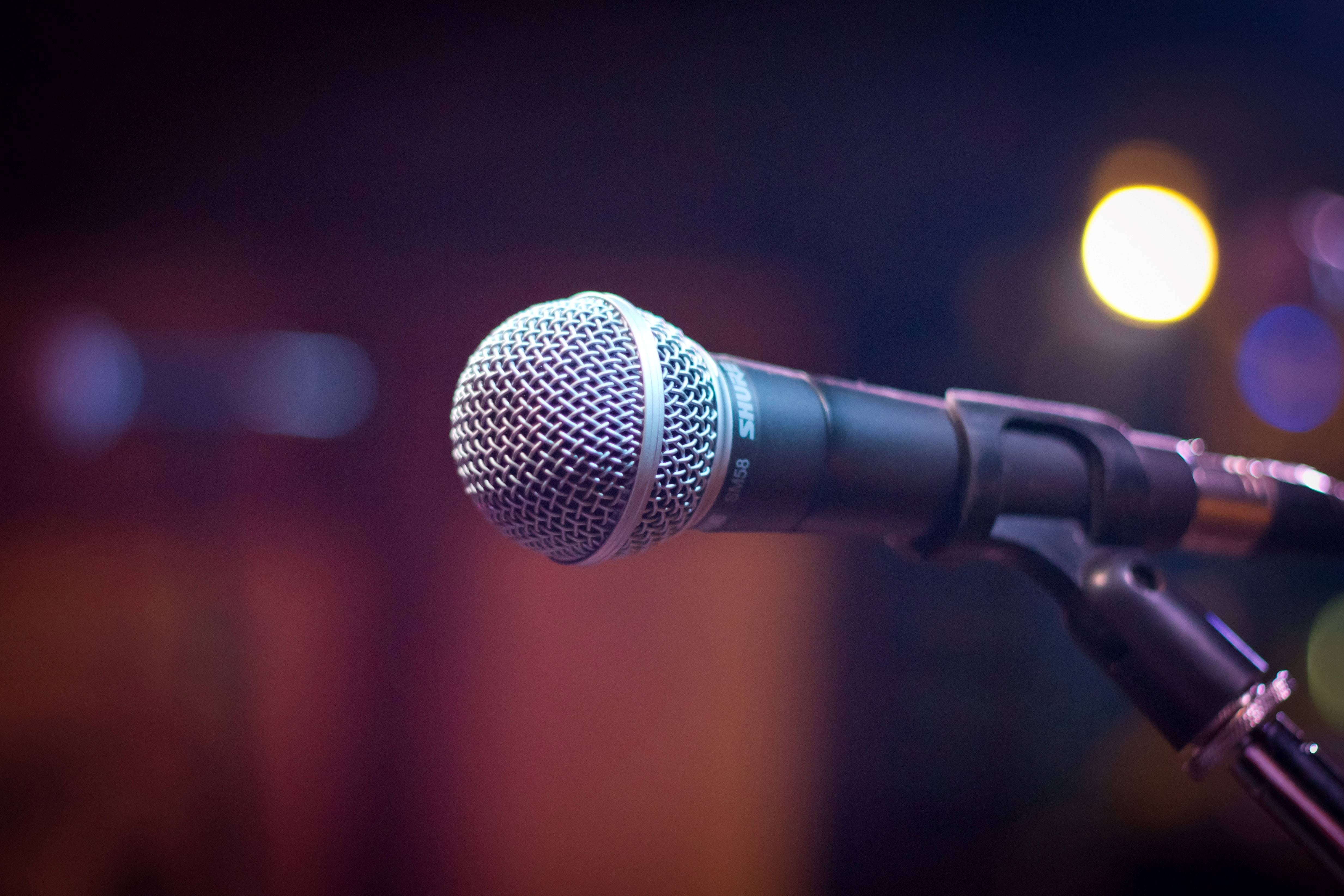 Are you ready for an encounter that will release miracle working, supernatural power in your life and reveal to you God's awesome plans and purposes for your life?
Are you ready to … be set free … let loose … untie … unshackle … bring forth … unrestrain … let fly … discharge … untether … unchain … let go … set in motion some things in your life?
These UNLEASH Conference Sessions will provide sources and resources to help loose your God given power, equipping you to excel. So don't just attend UNLEASH, become UNLEASHED. Be loosed from every dysfunctional and unfruitful spirit, and release the triumphant power of victory God planned for you.
In order of appearance
Pastor Karen Smith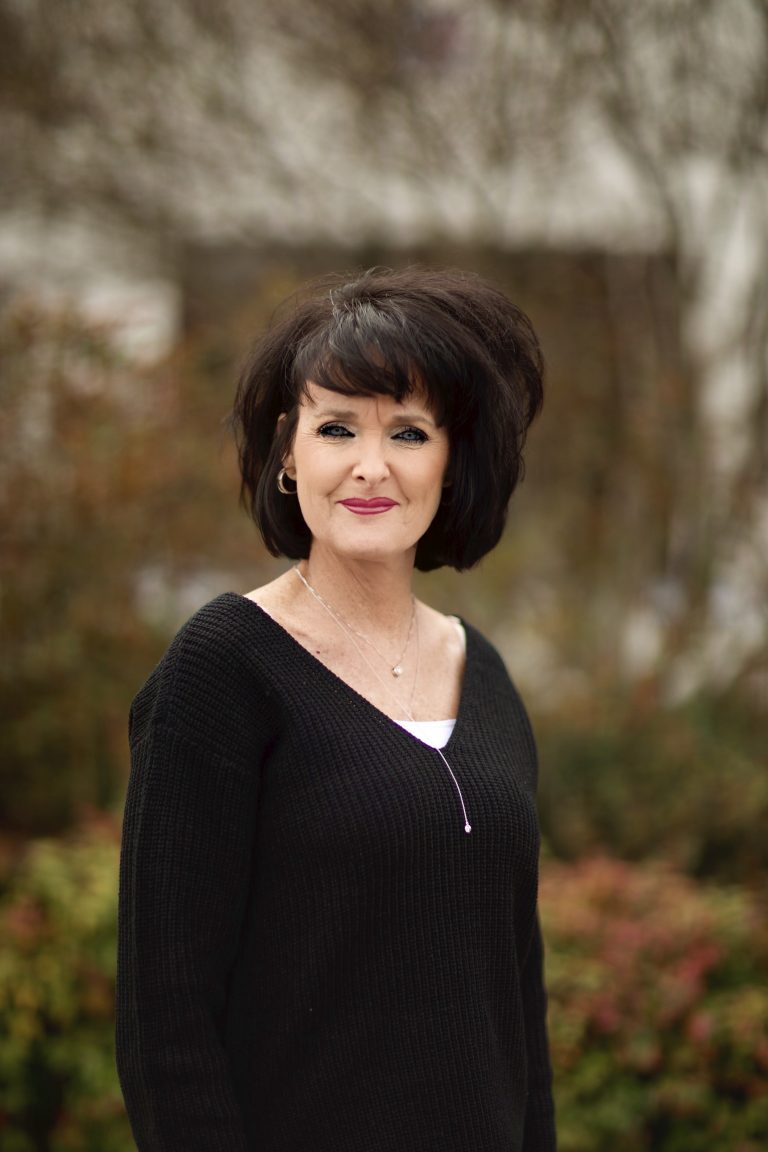 Pastor Karen Smith and Pastor Todd Smith have served in ministry and in pastoral roles for 35 years and have served as the senior pastors of Christ Fellowship Church in Dawsonville, GA, for nine years. Pastor Karen is often seen teaching and empowering from the pulpit and caring for people. She has 26 years of teaching experience and has served as the President of KINEO Ministry Training Center for the last 6 years. She has a heart for the local New Testament Church and seeks to help equip and strengthen the Body of Christ for the work of the ministry.
Christ Fellowship Church has been the home of the North Georgia Revival since February 2018 where God has been meeting His people in the waters of baptism. When she is not teaching in the classroom, Pastor Karen is traveling with Pastor Todd and the North Georgia Revival team all over the world, spreading revival fire.
Pastor Aventer Gray
Aventer Gray – Summed up into one word is nothing short of DYNAMIC. Born in Dothan, Alabama and hailing degrees in Cardiopulmonary Science and Health Service Administration this powerhouse is on a mission to change lives and pave the way for others to do the same – thus making her an undeniable household name. As a Speaker, Teacher, Pastor, Mentor, Mother of two, Wife, Entrepreneur, and Philanthropist, she
does it all and is just getting started.
Aventer Gray is currently the Co-Pastor alongside her husband John Gray of Relentless Church in Greenville, SC. She is also the COO of John Gray Ministries and John Gray Innertainment. Aventer is a force to be reckoned with as a regular speaker at the esteemed Lakewood Church pastored by Joel Osteen in Houston, TX.
In addition to her speaking ministry, Aventer is also the Co-Star of the hit docuseries, The Book of John Gray on Oprah Winfrey's Own Network. She is also the Founder & President of the Reign Dance Company where she uses dance as a catalyst for healing and hope.
Her latest venture launched in May of 2019 from her Aventer Gray Co brand is Harmony Reign. A platform for women to come together for Healing, Empowerment, Inspiration, and Restoration by providing the
resources, tools, and support needed to create Harmony in all areas of their lives, so that women around the world can truly 'Reign' with purpose, power, and clarity.
Aventer Gray is the latest Woman on the Rise, as she steps out of the shadows and continues to create her own lane fueled with undeniable vision, passion, and anointing.
Psalmist Monique Henry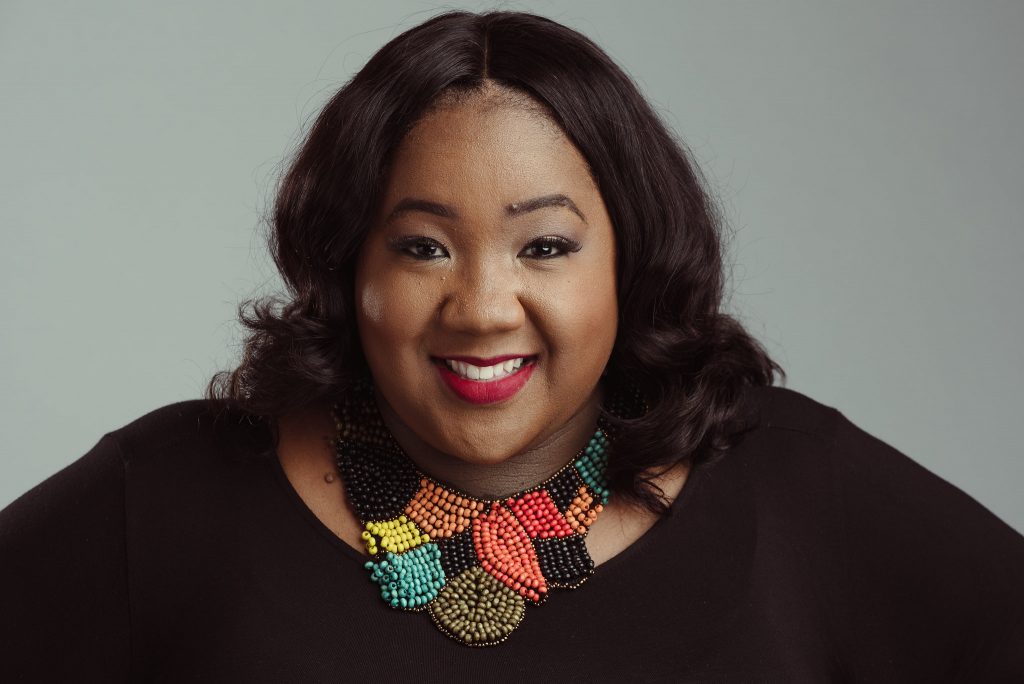 Monique Henry was born on December 27, 1981 and saved at the age of eight years old. She is a former member of Faith Temple Church where Bishop Ruby E. Kile was Pastor & Founder. While in ministry at Faith Temple Church, she had the opportunity of recording two albums with the gospel group, Livin' Witness and traveled to appear in several prestigious events in the city of Birmingham, AL. She married the love of her life, Quan Henry, on March 7, 2017. She now serves as Pastor of Worship at All Nations Church, under the leadership of Pastor Jonathan L. Woods, Sr. Another highlight in ministry has been serving as Full Gospel Pastor of Worship for the State of Alabama. Monique celebrated another milestone when she released her first single entitled, "I CAN LIVE" in April 2008 at ANC in Fairfield, AL, with an attendance of over 1,100 people celebrating in her success. Several people renewed their walk with Jesus Christ.
Monique was given the opportunity to share the stage with national recording artist such as William Murphy, J.J. Hairston, Jonathan Nelson and Tasha Cobbs. She's also had the opportunity to orchestrate several musical workshops in the surrounding areas. She's also made appearances with w/Gospel 411, Channel 13 News, and TBN.
Monique has earned the reputation of being a vocally talented anointed woman of God for a time such as this. Her mission is to always operate in excellence, love, humility and most of all, faith. It is definitely the desire of Monique to bring hope and healing to the saints & sinners, young and old, those at home and those abroad, & finally when the last note has been song to hear Jesus say "Well done, thy good and faithful servant".
Minister Kimberly Oden Webster
Minister Kimberly Oden Webster is a dynamic, engaging international keynote speaker, HR Executive, Conflict Practitioner, and bestselling Author of GOD is Not a Deadbeat Dad and 20 Beautiful Women (Volume 4). Kimberly specializes in creating cultures of excellence and Leadership & Life Transformation.
Kimberly is known for her dynamic speaking style that leaves her audience empowered to lead and serve in the spirit of excellence. Kimberly has served on numerous Boards in the Birmingham AL area, including Girl's Scout of America, Travel's Aid, Society of Training & Development, and National Advisory Board of International Public Administrators.
She is a member of Tower of Prayer Church (TOP) in Leeds, AL, where she serves on the TOP Executive Board of Directors and leads the TOP Women's Ministry. She is the mother of Pastor C. Shaemun Webster and Miaya-Ree Webster. For 29 years, she has been a loving wife to Carey Webster. Minister Kimberly enjoys teaching the WORD, traveling, and seeing people walk in purpose. Galatians 3:29 is one of her favorite scriptures.
First Lady Dee Edwards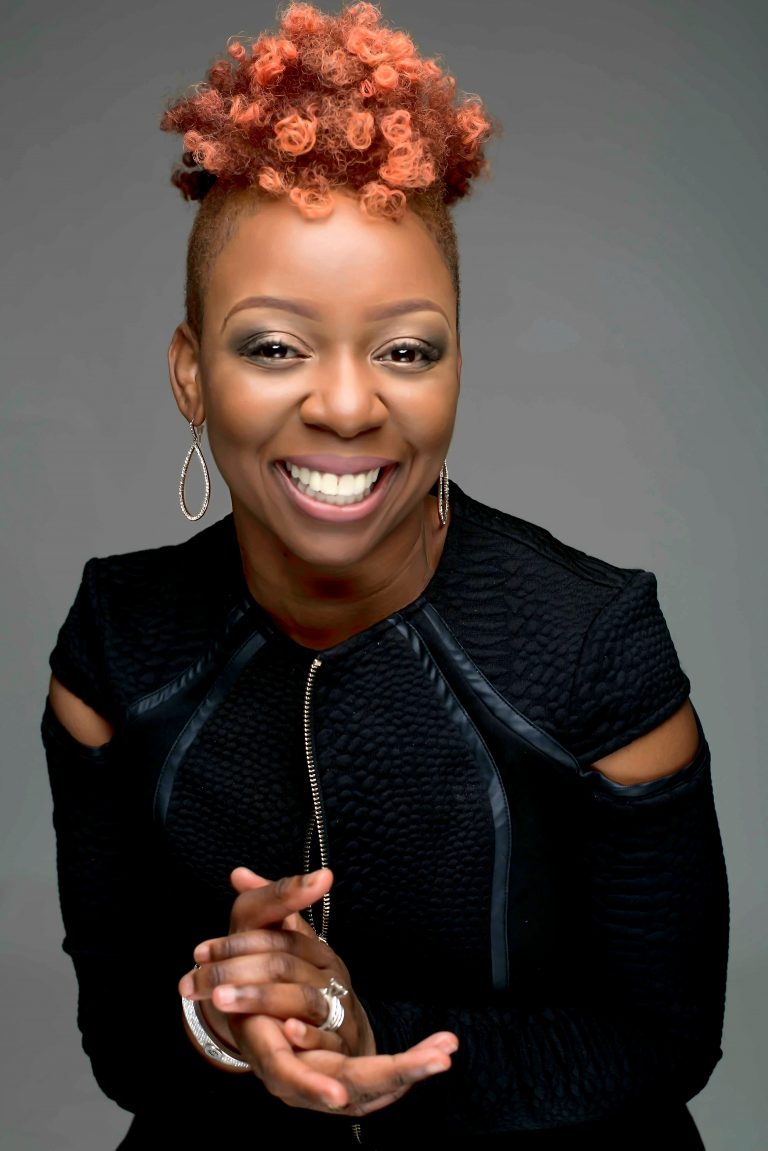 Dee is the First Lady of The Celebration Church in Birmingham, AL.
As Birmingham's Top 40 under 40 for 2019, Dee Edwards is a three-time bestselling author, speaker, serial entrepreneur, and influential leader who is anointed to assist faith-based business owners start, grow, and build profitable businesses, preferably in the tax industry.
God has equipped Dee with the tools and ability to push, pray, and prophesy leaders into a profitable life and business. She is a prolific, powerful, and prophetic speaker and intercessor whom God has elected to bring others out of darkness, break strongholds, destroy yokes, dismantle chaos, and bring them into the full knowledge of Christ.
The LORD removed her stony heart and gave her a heart that is responsive to Him after living an undercover life as an atheist for many years. After the LORD revealed Himself to her, and He performed the first miracle in her life, Dee is on a mission to help others understand that God is real, and His love is beyond words. When she prays, things change. When she prays, the LORD responds. When she prays, miracles happen. When she prays, the LORD fills her lips.
Minister Christian B. Aaron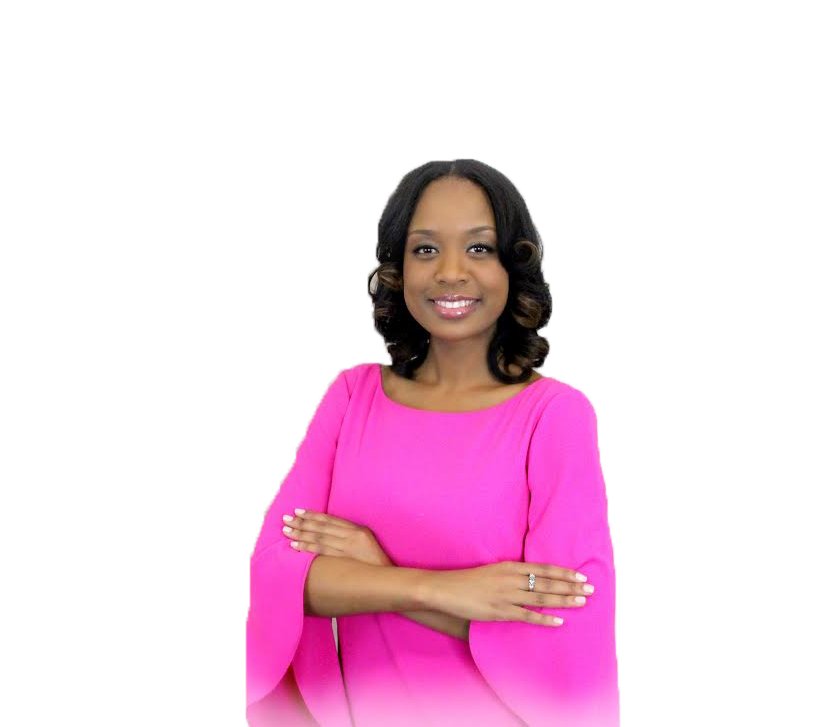 Christian B. Aaron is a faith driven millennial native of Birmingham, Alabama and graduate of Howard University, where she received a Bachelor's of Science in Nursing. She is currently a registered nurse and a graduate of Wesley Theological Seminary, where she obtained a Master's of Divinity as an Urban Fellow. She is an Oxnam Scholar and a member of the Association of Black Seminarians. Daily she strives to combine both nursing and ministry into one entity to create an equilibrium of the mind, body, and spirit through holistic wellness. While on Howard's campus, she was the President of Chapel Assistants, an Ambassador, Miss College of Nursing and Allied Health Sciences, and a member of Alpha Kappa Alpha Sorority Incorporated, Alpha Chapter.
Through various desires to reach many communities outside the four walls of the church, she founded a scholarship in her hometown for seniors called SHINE. She has hosted many programs and conferences on Holistic Awareness, is the owner of RISE Enterprises LLC, is a certified Life Coach, and author of a daily devotional book entitled, Rise and Shine: 30 Daily Devotionals for Self-Empowerment in Christ. She has also extended her ministry beyond the borders of the United States while journeying to Capetown, South Africa and El Salvador on mission trips to help those abroad. Christian considers her faith and family as her foundation and is so very honored to be the only girl of six boys.
She currently serves as the Youth Minister of Mount Moriah Baptist Church in Washington, DC, where she was also licensed to preach the Gospel. Her motto is "the greatest gift of life is the gift of giving" and she challenges others daily to pay it forward with a smile, a warm heart and a purpose driven life. She is a fearless motivator, teacher, author, entrepreneur, holistic wellness coach and preacher of the Gospel and has been called to transform the lives of all whom she comes in contact with through the power of God.
Pastor Terria R. Jones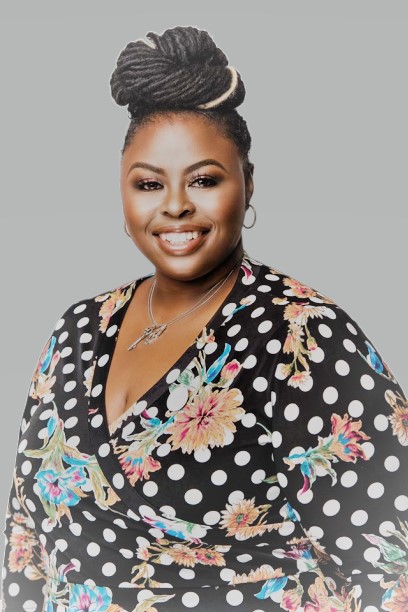 Terria R. Jones, better known as The LifeArtist, is a woman of various entities. She is first a loving wife to her husband Eric Jones, and a phenomenal mother to their beautiful daughters, Ayrika and Morgan. Terria is a resident of Birmingham, Alabama, where she is well known as a motivational speaker, mentor, and freelance makeup artist. The name, The LifeArtist, was given to her from two very influential people in her life, who on two separate occasions referred to her as The LifeArtist. Within her makeup business, she prides herself on being more than just a makeup artist. She is also a woman walking in her purpose using these skills as her ministry creating a lifestyle for herself and more so for her clients whom she calls her Effortless Beauties. When appropriate, the men who are a part of the mission are called Effortless Gents.
Terria has also served as Youth Team Lead for five years at Global United Fellowship, a ministry that is widespread throughout the world with over 1,100 churches in 42 countries. She also serves in leadership at Mount Zion Cathedral in Birmingham, AL, as the Pastor of Exhortation. Additionally, Terria spends time mentoring in several schools throughout Birmingham, Alabama and the surrounding areas. As a means of inspiring the masses, she uploads weekly inspirations on her YouTube channel entitled, Effortless Inspirations.
Terria does not limit herself in any way, as she knows there are no limits to being of service in the kingdom. In a former ministry, she spent consistent time at Tutwiler Prison ministering to female inmates. She also ministered monthly to men and women at work release centers in order to encourage them. She is co-author of a bestselling book, written with 12 other ladies titled, The Comeback: How to Win Against Odds. With all these accolades under her belt, she continues to strive for more. She is set to enroll in Miles College in the fall as a junior majoring in communications with a concentration in business communications.
Terria's efforts as a wife, mother, philanthropist, business owner, ministry leader, and student are not going unnoticed. She is one that can be described as highly needed locally, nationally, internationally, and all over God's kingdom.
Minister Pat Lowe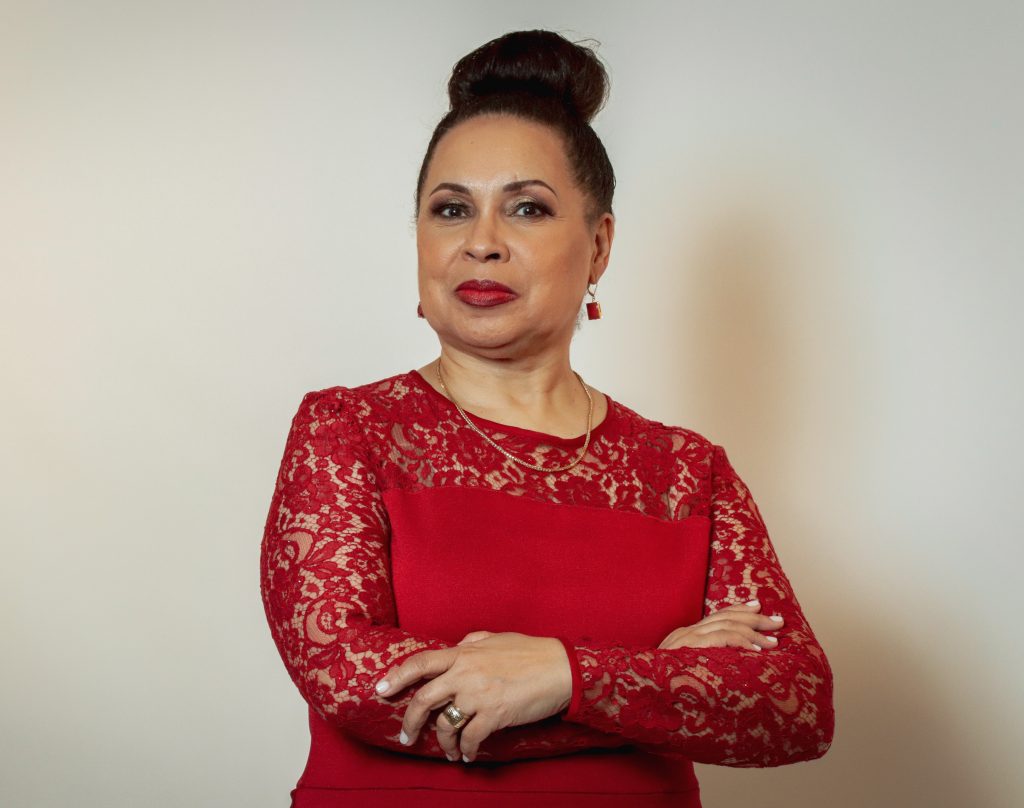 Pat Bruce Lowe is a native of Holly Springs, Mississippi. After graduating Magna Cum Laude from Rust College, Pat married J. L. Lowe, Jr. in 1978 and moved to Birmingham, AL.
In 1980 Pat was hired by State Farm Insurance Company. She worked as an Auto Underwriter and SFPP Supervisor before accepting the opportunity of entrepreneurship as an agent, the position she still holds. During her time with State Farm, she has earned the CPCU designation, served as President of Toastmasters, United Way Coordinator, Instructor for Company sponsored courses for employees and completed numerous continuing education courses. Pat has also qualified several times to travel with the Millionaire Club and has attended every National Convention.
Pat is a mother, grandmother, an ordained Minister, Elder, and Teacher. At The Guiding Light Church in Birmingham, AL, she works with the women's ministry, drama ministry, adult day care program, couples' ministry, decorations ministry, game stop, and several other committees alongside her husband, Bishop Jim Lowe, who is Senior Pastor.
Pat has written more than 100 songs and plays, two books, "You Go Girl," and "Lord Teach Us To Pray," and several movies including, "Games People Play", "The Tale of Two Men." And "I Believe". She created a group called "The Butterflies" and a series of vignettes called "The Truth In Living Color" to share God's message in drama, music, dance and comedy. She has also hosted a TV talk show, ASK, and has been a speaker at conferences, conventions, meetings and programs.
Pat is a supporter of the United Negro College Fund, Trustee at Rust College and has been named Alumni Of The Year there.
Pat's favorite scripture is Matthew 6:33, "But seek ye first the kingdom of God, and his righteousness; and all these things shall be added unto you".