Thank you for purchasing conference products!
One of the things that was so amazing about last year's conference was seeing everyone walking around in their UNLEASH t-shirts and carrying their UNLEASH tote bags. What a wonderful sight!
After completing your purchase, you can pick up your order at The Guiding Light Church. Orders must be picked up before May 3, 2020.
If you are traveling to Birmingham, you can pick up your order when you check-in at the conference.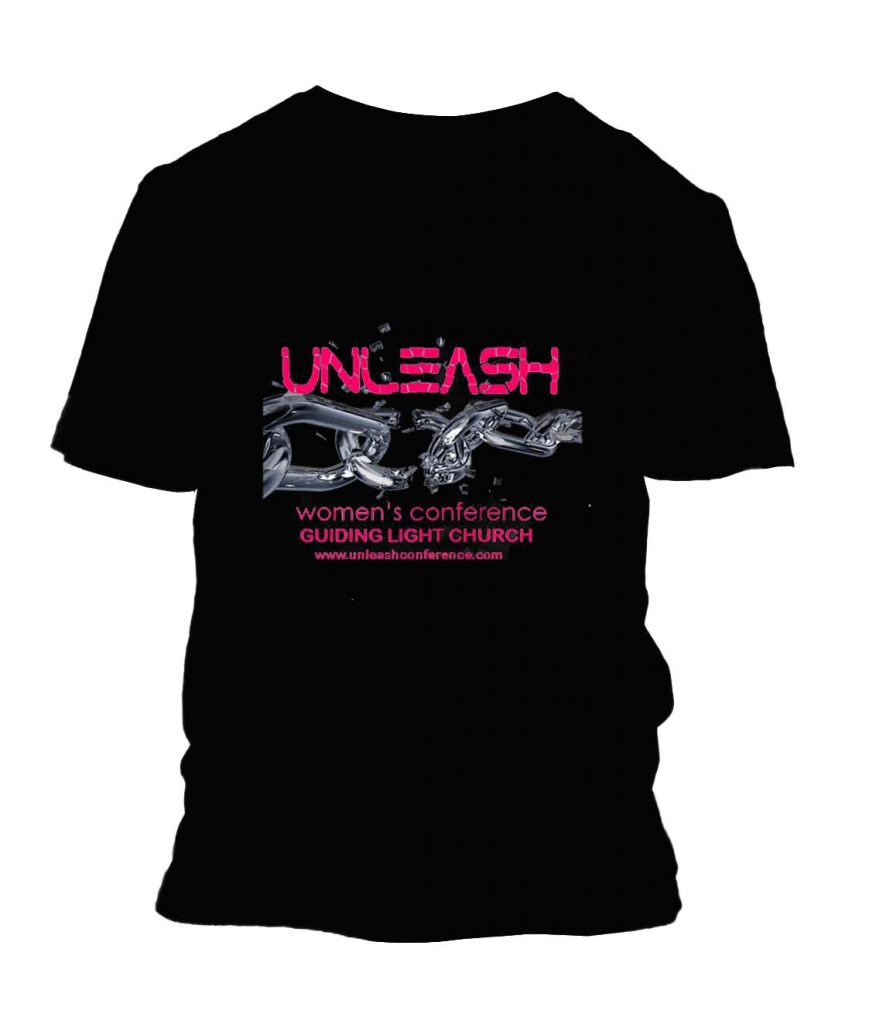 Available Youth Sizes : S, L, and XL
Available Adult Sizes : S, M, L, XL, 2X, 3X, 4X, and 5X
T-shirt prices vary based on size. The prices are listed on the payment page.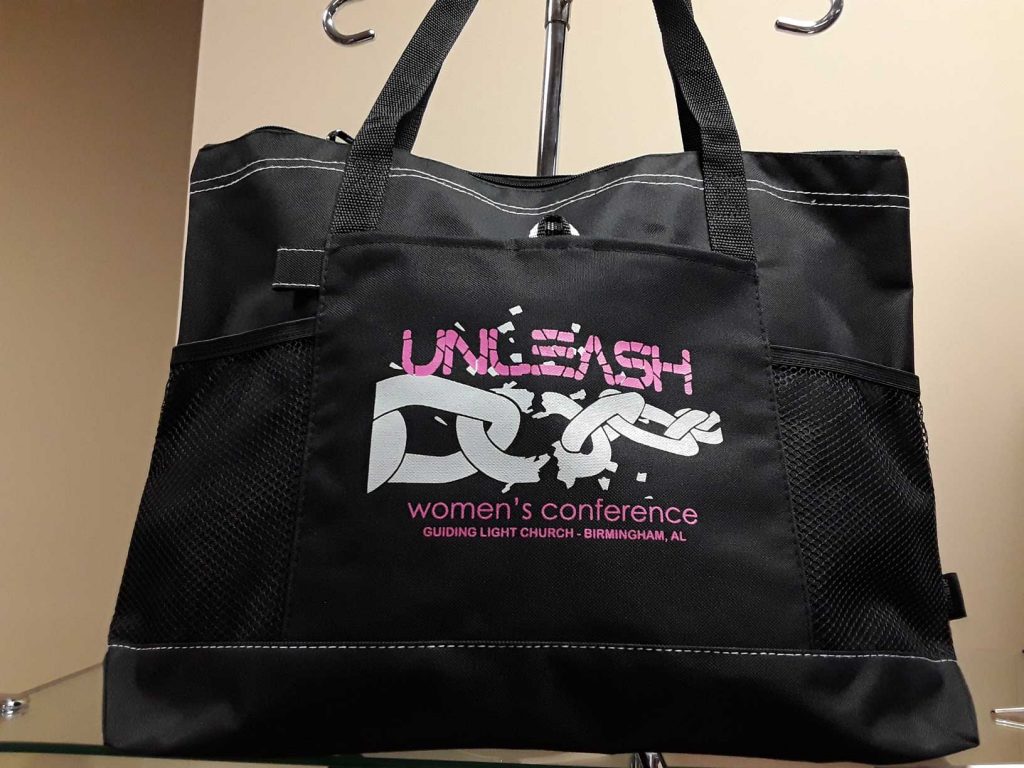 UNLEASH Conference Tote Bag: $10

UNLEASH Conference Lanyard: $2
Click the button below to purchase conference products. You will be able to select sizes and quantity on the payment page.